I thought you didn't sell "direct." Are you still selling through Distributors?

Yes! This site was created to assist cleaning professionals who are unable to find our products from distributors in their area. In fact, we hope that BuyKleen.com will not only increase our distributorship locations, but also help our existing Distributors connect with new professionals.
I don't see an option to buy product in drums. Are drums available?
We do offer some liquid products in 55-gallon drums. The savings range from $5.35 to $8.56 per gallon. Contact us for details. We do not offer powder products in drums because the powder Refill Bags not only cost less per pound but are also much easier to handle and ship.
What if I don't have a powdered pail to refill?
The powder Refill Bags are very durable, and you can use them in place of a pail. Also, the minimal packaging is 100% recyclable. Green and Landfill Friendly!
I need to have a gallon of KleenGuard SB shipped for delivery tomorrow. Why won't your site allow me to do this?
Many of our solvent base products - such as KleenGuard SB, Dissolve, Dry Spotter VS, etc. - cannot be shipped via air methods, such as 2nd Day Air or Next Day Air, without excessive repackaging fees. Therefore, we are not offering expedited shipping on these items at this time.
I usually buy Dry Spotter in quarts. I don't see any products offered in quarts on your site. Are they still available?
The demand for quarts was so slight that we discontinued that package size. If we see an increase in demand, we'll bring them back.
Do you ship outside the US?
We only ship to the United States (including Alaska and Hawaii) and Puerto Rico at this time. If you are interested in international deliveries, please email us (minimums may be required).
Do you ever have specials?
Yes! We have at least one sale item each month. Join our mailing list to be notified.
Do you still offer training classes?
We are in the midst of redeveloping our schools to include the most recent industry methods, and to be more convenient and accessible for professionals. Stay tuned!!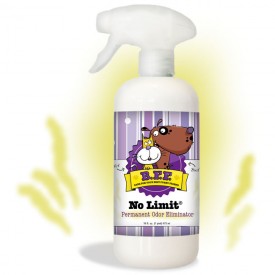 I'm a homeowner: why can't I buy products from your site?
Kleenrite Chemical products are formulated for trained cleaning professionals who have professional equipment, such as truck-mounted carpet cleaning units. Improper use or application of our products could result in irreparable damage to your furnishings and floors.

Fortunately, No Limit, the ultimate deodorizer for pet messes and other biotic malodors, is available for household use. To purchase No Limit and other great products for your home and pets, please visit BFFCare.com.
Have a question we didn't answer?
Contact Us!